Chris teaches beginners and advanced players of all ages, in both classical and folk traditions.
A standard lesson could cover scales and arpeggios, technique and étude work, exercises for development of specific techniques, 'comfortable' repertoire to help develop musicality and more challenging music to help build on a student's strengths as a musician. Lessons can also cover music theory and ensemble playing.
In addition to his face-to-face teaching Chris now offers lessons online, via Google Meet and Zoom.
For availability and lesson prices, please get in touch!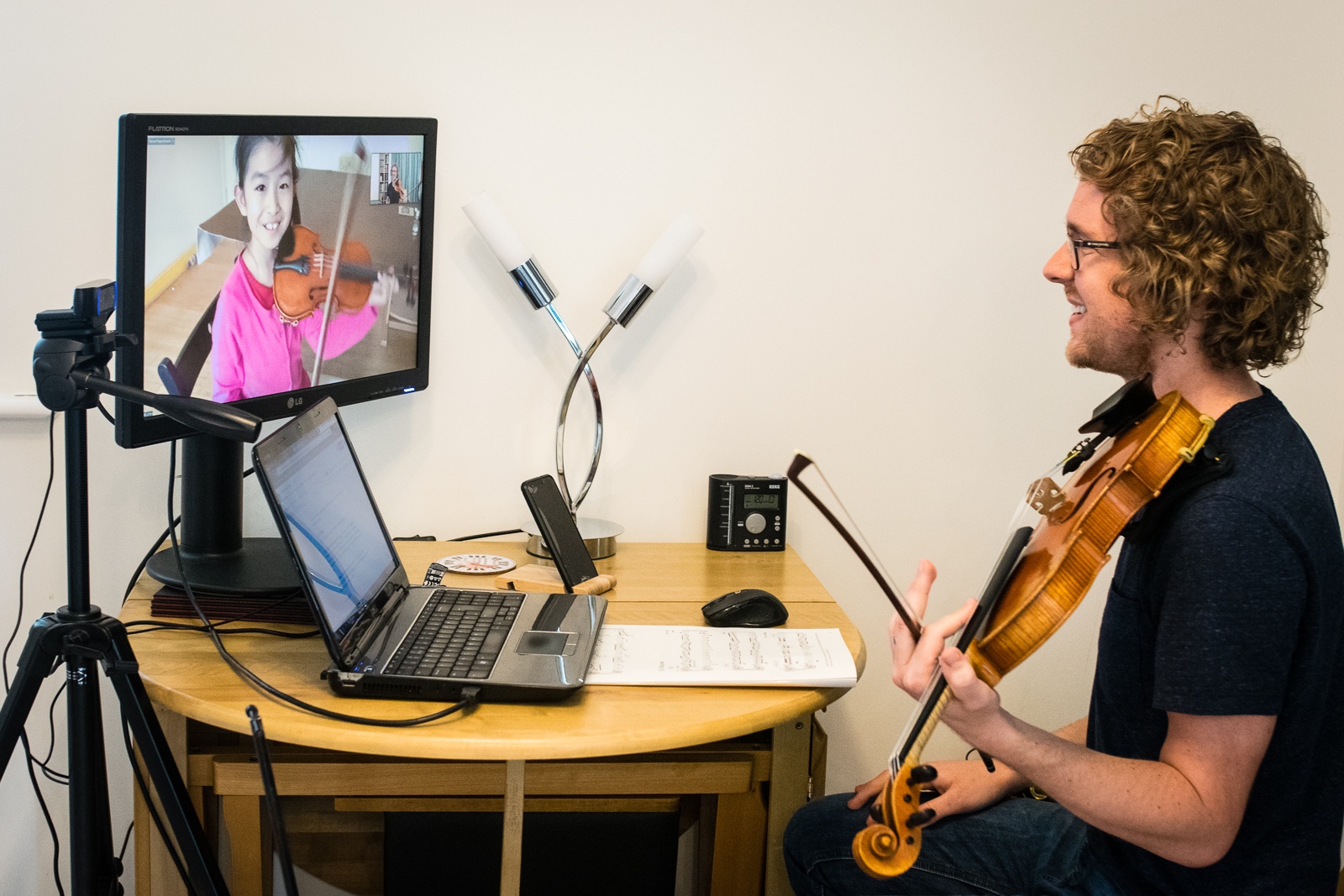 Chris is the director of Acorn Strings, the Southampton Music Service's foundation strings group. The ensemble sees string players who are working towards their Grade 1 meet on Mondays after school to work on their rhythm, note reading and ensemble skills through games, exercises and a wide range of repertoire. 
In 2019 Chris was invited to direct the newly formed FolkActive Youth Ensemble (FAYE), a Southampton based ensemble where young musicians meet once a month during term-time, learning tunes by ear and exploring the stylistic details in the playing of folk music through games and workshops. The group has gone from strength to strength, with numbers increasing each term. In 2019 they performed at the Winchester MayFest and Sing For Freedom!, a concert in aid of Amnesty International, alongside the Southampton Folk Orchestra and Blue Sky Choir. 2022 has seen them perform at the MAST Mayflower Studios and again alongside the Southampton Folk Orchestra as part of their Spring Shindig.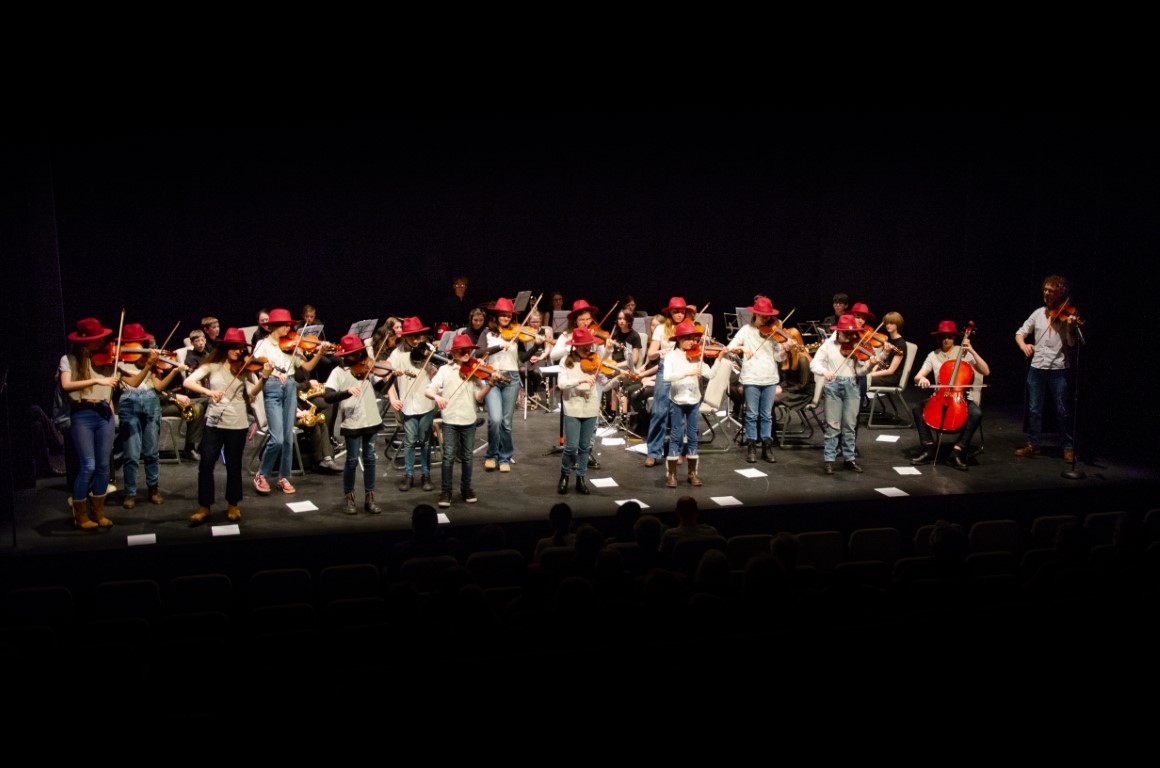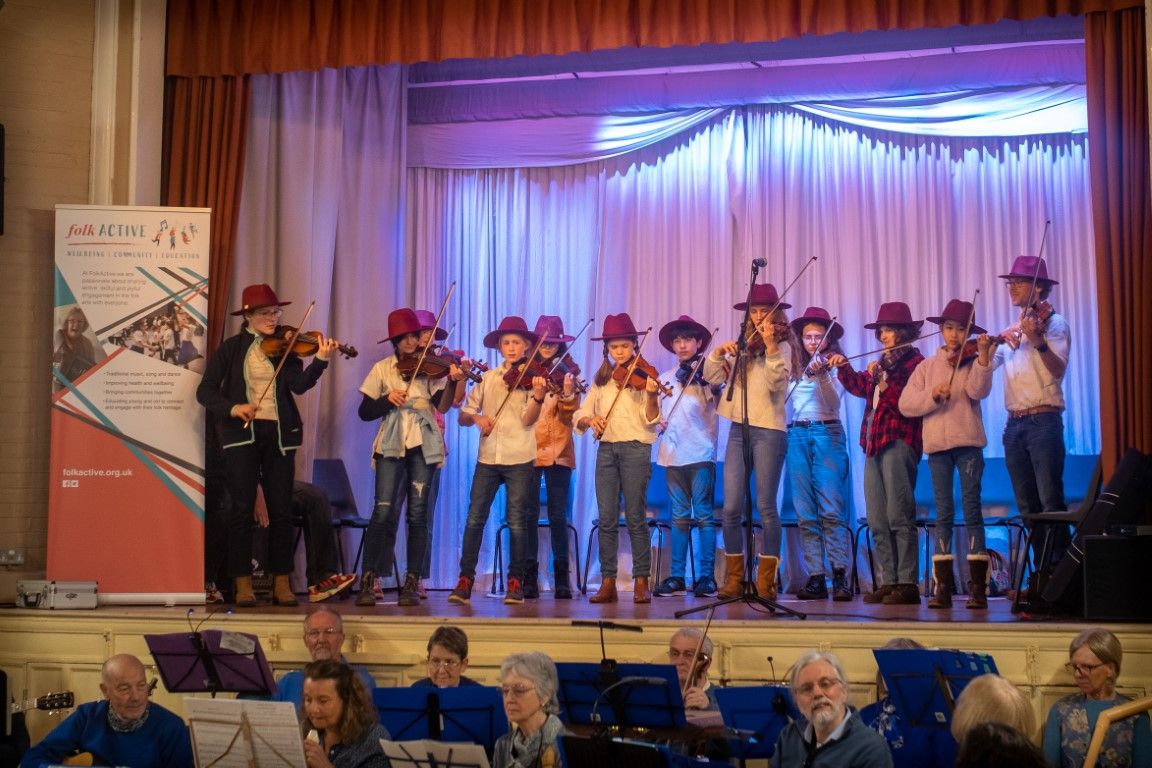 If you are interested in booking Chris for tuition or workshops, or would like more information about any of the above ensembles, please get in touch via the contact page.
During the eight years that Chris has been my son's violin tutor, he has expertly guided him through his violin grades, Music GCSE and helped develop his overall performance confidence, both individually and in an orchestra setting. We would highly recommend Chris as he has the unique ability to get the best out of his students with fantastic energy, enthusiasm and support.
Chris is an engaging and inspiring teacher. Both our sons thrive on his input; his instructions are clear and his examples easy to follow. Lessons with Chris are a highlight of their week and their improvement is obvious after every session with him.
I can certainly see that my daughter has improved quite a lot since she started 1-2-1 lessons with Mr Nichols. I think the fact that Mr Nichols is also involved with school music teaching and the ensembles at Southampton Music Hub makes him more experienced and accessible to his students. My daughter has never been shy from communicating with Mr Nichols, which I feel is very important between a student and their teacher.
Mr Nichols is such an amazing music teacher! I wanted a kind, funny and energetic teacher. He's all of them!
Chris teaches me lots of new stuff every lesson and encourages me to use more challenging techniques and pieces. To finish off, Chris is very friendly and funny!
Our daughter likes learning with Mr. Nichols. It is fun and efficient teaching.
We are thrilled to have Chris Nichols directing the FolkActive Youth Ensemble!
A gifted and inspirational music teacher, he has a naturally infectious positive energy which motivates and encourages young people to enjoy exploring new ways of learning and playing creatively with others. As a member of one of the top folk bands on the national ceilidh circuit, Chris connects the ensemble members with the contemporary folk scene.
Something very special is definitely evolving!
Chris is an exceptional fiddle player and a wonderful human being: as a Cornish step dancer, I love working with Chris as my go-to expert on Cornish music whenever the opportunity arises.