Optimising Zoom for the Music Lesson
UPDATE September 2020 – "High Fidelity Mode"
Being able to Optimise Zoom for the music lesson is essential for those who have moved their teaching online in these strange times. Since lockdown began, Zoom has become an invaluable teaching tool and plays a key role in delivering and receiving online lessons. Whilst its features are useful in facilitating a music lesson, its default audio settings are optimised for talking, rather than sharing music.
Zoom uses technology that reduces background noise, cancels out echos and automatically adjusts the volume level to the spoken voice. While this is useful for a conference call it can really hinder a music lesson, especially when practising long "sustained" tones!
Fortunately, with two simple changes, we can vastly improve the whole experience:
– Enable "original sound", preserving the true audio and removing the enhancements.
– Disable the automatic volume control, so you can hear some dynamics.
If you haven't already, download and install the Zoom app. The Zoom app has far more functionality than the web version. 
Access the Settings window before the call by clicking the cog at the top-right of the Zoom app, or during a call by clicking the up-arrow next to the mute button in the bottom-left of a window.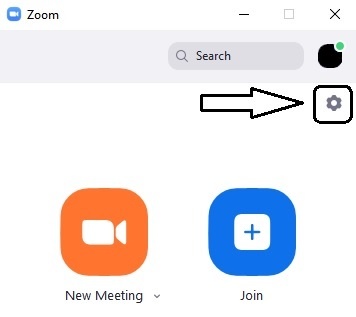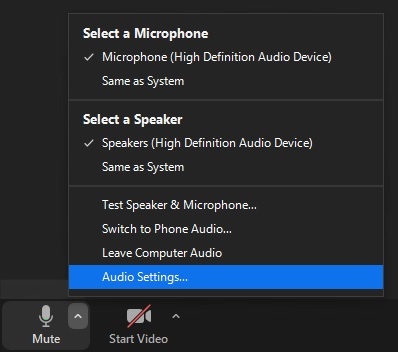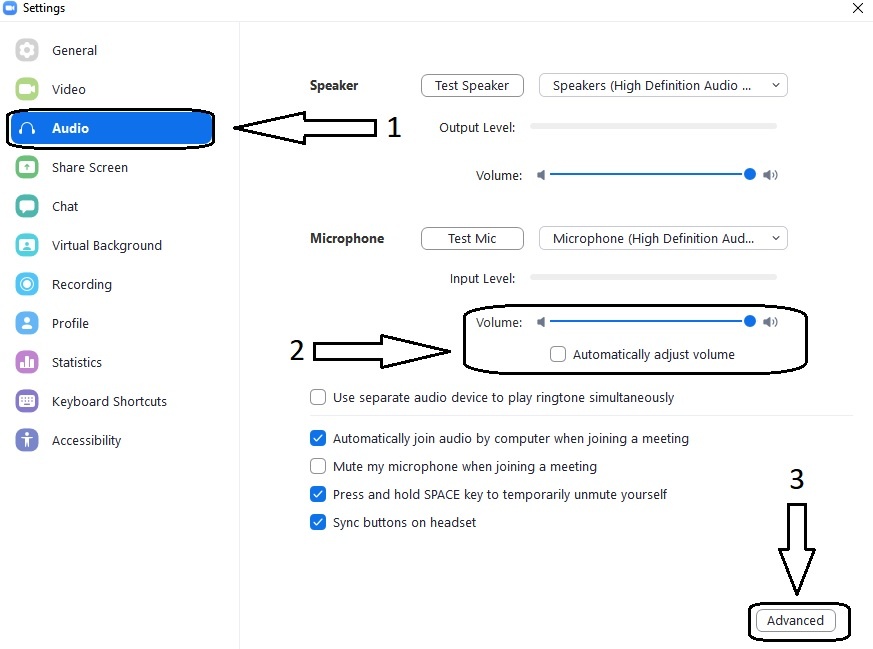 Select "Audio" and uncheck "Automatically adjust audio".
Play loudly, around 2 metres away from your microphone. Adjust the slider until the Input Level bar reaches around 80-95%.
Click on "Advanced" at the bottom right and check the "Show in-meeting option to "Enable Original Sound" from microphone", and change the following:
Suppress Persistent Background Noise – Disable
Suppress Intermittent Background Noise – Disable

Finally, when in the conversation window, make sure that "Enable Original Sound" is checked.
This is not set by default, so will need to be changed prior to each lesson.

Go back to the meeting screen where you can see your webcam and make sure that the "Turn off Original Sound" bar is blue.
SSThe mobile app includes less options to improve your audio, but often you will find the camera is better than that built into your laptop… so swings and roundabouts!
That said, there are still improvements that can be made:
Open the Zoom app, click on Meet & Chat if you are not already in that window.
Click on the Settings cog at the bottom right.
Click on Meeting.
Enable "Use Original Sound"
Then when in the lesson, click the "More" icon at the bottom right, and "Enable Original Sound".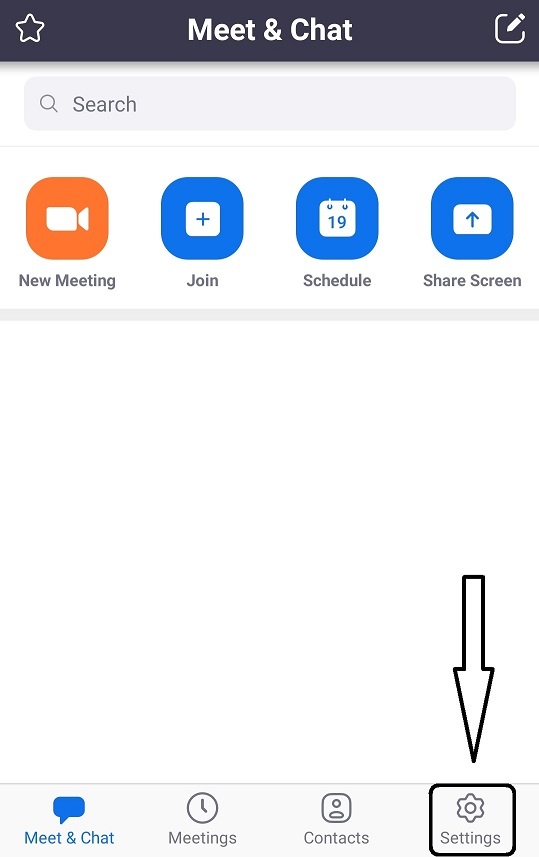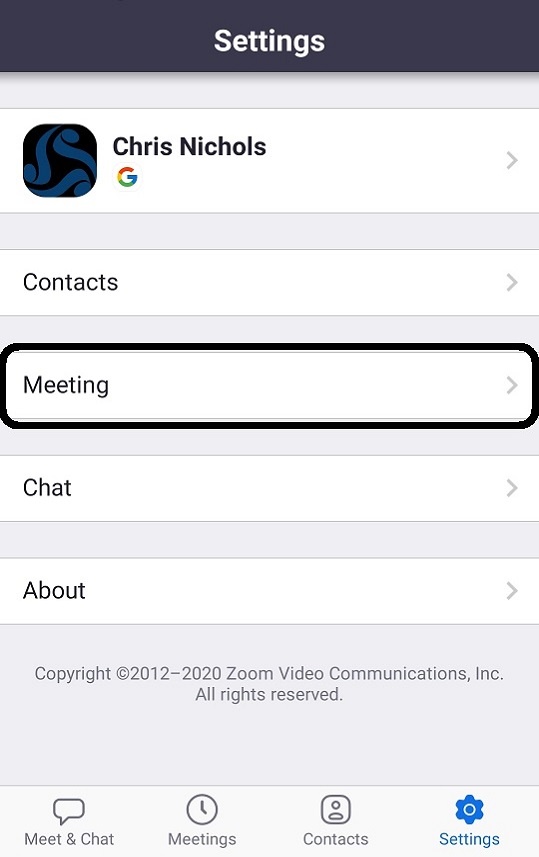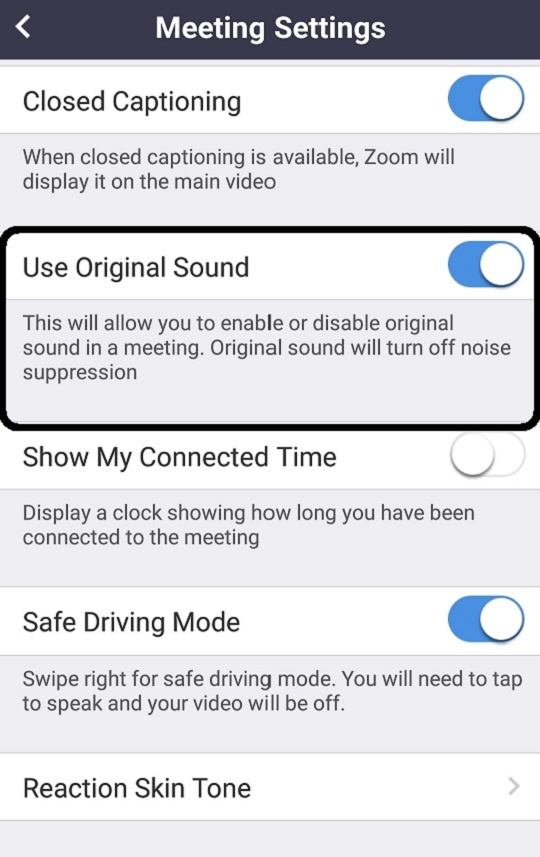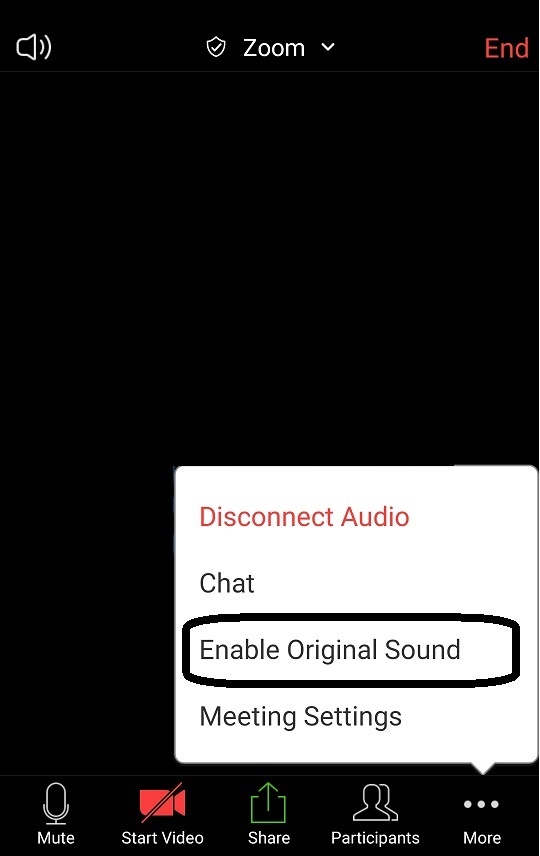 Hopefully this will help my fellow colleagues, musicians, and teachers. I will try to keep it updated as Zoom updates.
Stay safe, and if you find any of this overwhelming or would like some help, please do get in touch.
We are all in this together, and can take comfort in the fact that it won't last forever!
Just in time for the new term to start Zoom 5.2.2, released in September, adds High Fidelity Mode alongside lots of other updates:
Custom languages for language interpretation
High Fidelity Audio mode
Custom gallery view organization
Multi-pin and multi-spotlight
Webinar features
Phone audio options for Webinar attendees
Resolved Issues
Minor bug fixes
The new high fidelity music mode can be enabled in Zoom Settings > Audio > Advanced > Show in-meeting option to "Enable Original Sound" from microphone > High fidelity music mode.
According to scoringnotes.com, turning on this setting will disable Zoom's aggressive dynamic compression, which eliminates all but the loudest one or two sources in a meeting — useful for discussions, annoying for choral singing. It also allows Zoom to use a higher quality data compression than with the setting off, though this still caps out at a 192kbs for a stereo feed.
I recommend taking a read of David MacDonald's Article to help understand how High Fidelity Music Mode will change your setup, and what you can do to further enhance the Zoom audio experience.  
Better music experiences come to Zoom with high fidelity audio [Scoring Notes blog]
To help further, the settings menu now has additional notes for each setting, tucked behind the little (?) icons.
I am thrilled about these new features, and hope they help you in your teaching!